MB-60E EI
The MB-60E EI system developed by the renowned ALUPROF can be used to fabricate fire-rated utility windows.
FUNCTIONAL AND NEAT
MB-60E fire doors can accommodate common standard components of the system.
Product range: single and double doors, and doors with daylights.
Design versions rated at EI15 and EI30.
The system can feature all standard fire-rated glazing in different classes and between 5 and 41 mm in thickness.
The structural depth of the sections is 60 mm.
Glazing with glazing beads on the inside.
Easy and quick product prefabrication.
The designs based on MB-60E EI can be rated for resistance to fire at EI 15 or EI 30, ref. PN-EN 13501-2+A1:2010.
The system is rated as flame-resistant.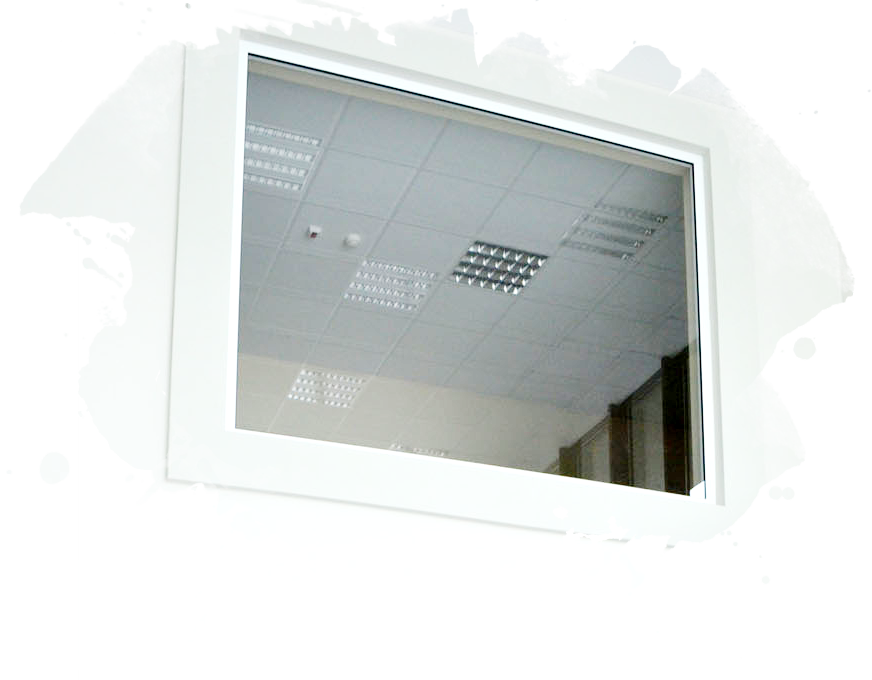 DEDICATED STEEL HARDWARE ACCESSORIES
The resistance to fire of these product structures comes from fire insulating components installed in the inner chambers of the profiles. The designs feature intumescent strips which, when exposed to fire, become impenetrable to the flames. The system can accommodate all standard fire-rated glazing types at EI 15 and EI 30 and 5 to 41 mm thick. Unlike other fire-proof systems, MB-60 E EI has the glass fastened with the glazing beads on the inside only. The dedicated steel hardware accessories protect the glass from falling out when exposed to fire.
Frame depth

Sash depth

IGU thickness

Section outer sight width

Door frame

Door sash

Max structural dimensions and weight

Max door sash size (L×H)

Max door sash weight
Design types

Available solutions

Single and double sash doors
outswing or inswing
partition walls

Specifications

Air permeability

Watertightness

Class 3A
PN-EN 12208:2001

Resistance to fire