MB-45
The MB-45 door system developed by the renowned ALUPROF brand is based on state-of-the-art aluminium profiles and intended for production of 'cold' (non-insulated) of indoor design elements.
FUNCTIONAL AND NEAT
A wide range of window and door functions and opening operations for the users to choose from.
A wide range of door sealing options and threshold shape and height values.
Three types of glazing beads available: Standard, Prestige and Style.
Profiles can be bent to fabricate arched structures.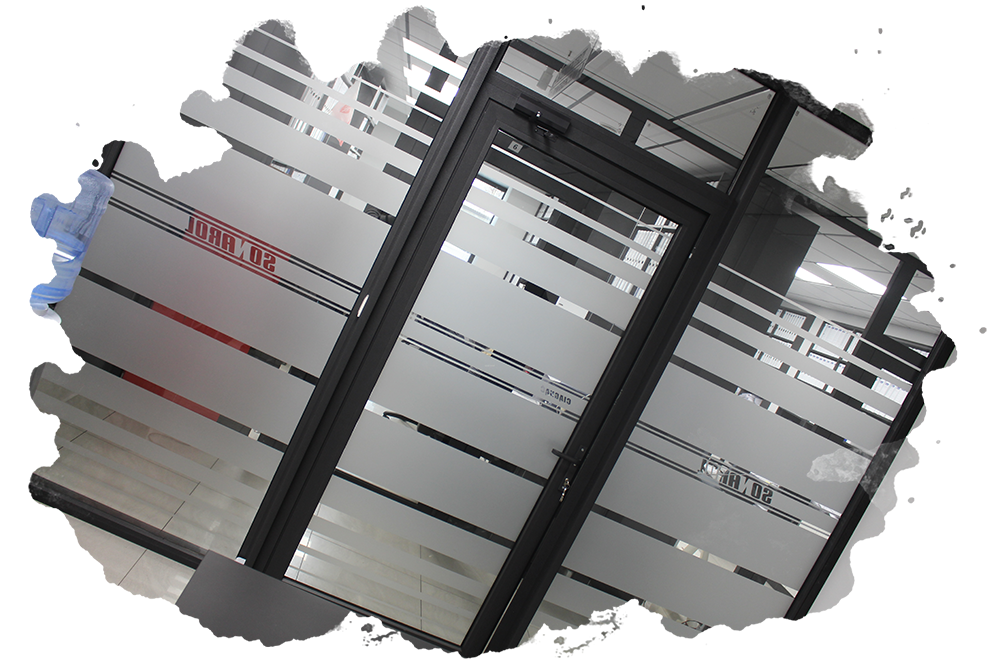 UNIVERSAL
MB-45 can be used to make different types of indoor partition walls, windows, and doors, including hand-operated or power sliding doors, double-swing doors, entrance enclosures, display cabinets, ticket or toll booths, and other structures. A unique feature of the system is the close similarity in design with the MB-60 and MB-70 door and window systems. The versality and attractiveness of the system are the leverage for a wider selection of solution versions based on different design details, like the door bottom edge seal, seals for sliding and double-swing doors, glazing bead shapes, or the height and profile of door thresholds.
Frame depth

Sash depth

IGU thickness

Min section outer sight width

Frame

Sash

Max structural dimensions and weight

Max sash size (H×L)

H ≤ 2400 mm (2200 mm)
L ≤ 1250 mm (1400 mm)

Max sash weight