HS sliding systems
The HS lift-and-slide system is a sash operation system which is becoming increasingly popular in buildings. It provides a convenient closure between indoor rooms and patios, balconies or open gardens.
PROFILES
Lead-free profiles are made from plastics with zinc and calcium stabilizers.
BRACING
Large bracing profiles in purpose-designed shapes.
GLASS
24 and 48 mm wide IGUs with two U-values available: 1.1 W/m²K and 0.5 W/m²K. 6 mm thick panes are used in large product versions.
FIXTURES
The locking fixture system lifts and slides door sashes of any weight up to 300 kg with the same precision and smooth action.
THRESHOLD
Aluminium threshold with a thermal break.
COLOUR OPTIONS
A rich colour palette in wood grain and plain versions.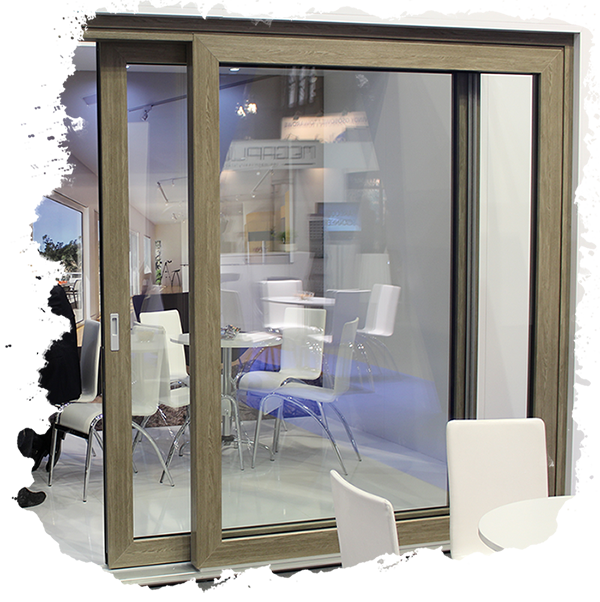 MORE LIGHT
The system of profiles make designs up to 5 m in length viable. This size of door provides a very good daylight illumination indoors, a panoramic view of the outside, and a unique indoor design feature. Large glazed surfaces and wide door sashes mean comfortable use of the doors.