MB-104
The window system features the MB-104 thermal break from the renowned ALUPROF brand with the highest thermal insulating power available on the market and compliant with all requirements for zero-energy buildings.
FUNCTIONAL AND NEAT
MB-104 Passive SI and MB-104 Passive Aero window versions certified by Passivhaus Institut in Darmstadt
Improved airtightness and thermal insulation power
Wide range of glazing options up to 81 mm
Euro locking fixture grooves can accommodate most commercially available locking fixtures for aluminium or plastic profile windows
Hinge options: surface-mounted, roller, or concealed
Door sash profile joints
95 mm wide threshold, equal to the frame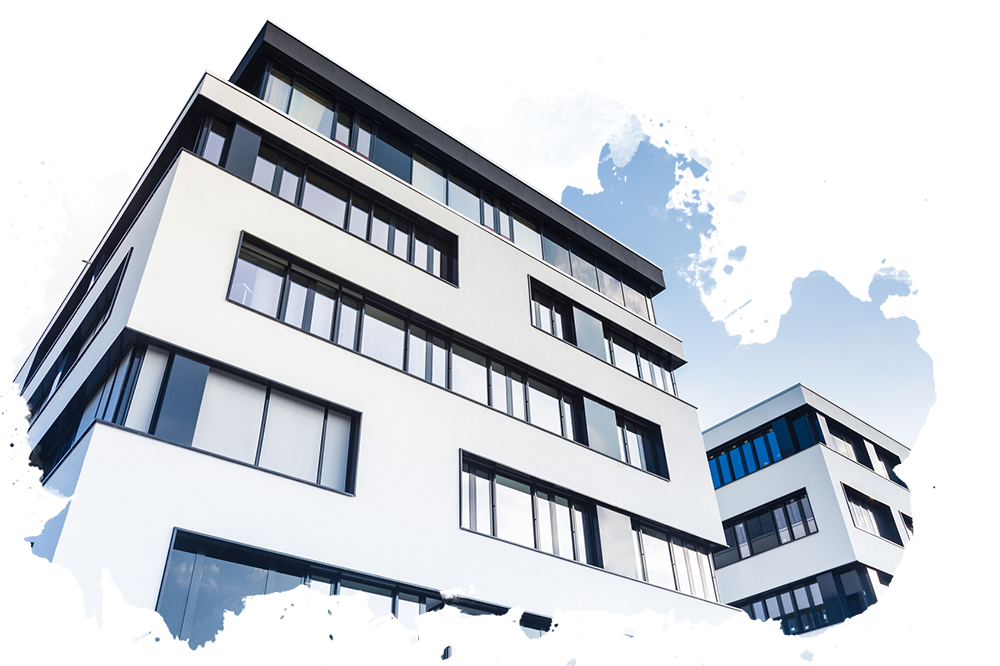 HIGHLY DURABLE
The MB-104 system is designed for the production of external architectural components, including various types of windows, doors, entrance enclosures, display windows and structures which boast superior thermal insulating power, very good soundproofing, water and airtightness and high structural strength. The design of MB-104 sections is available in two versions which vary in energy-efficiency ratings: SI and AERO. The performance specifications of MB-104 doors and windows exceed the current and most stringent standards and regulations. The MB-104 Passive system is dedicated to low and zero-energy buildings.
Frame depth

Sash depth

IGU thickness

frame: 27 – 72 mm
sash: 34.5 – 81 mm

Max structural dimensions and weight

Max sash size (H×L)

Max sash weight
Performance

Air permeability

Class 4

PN-EN 12207:2001

Watertightness

Class AE 1800 max.

PN-EN 12208:2001

Opening sash thermal insulating power

Uw ≥ 0.53 W/(m²K) *

Wind load resistance

Class C5/ B5

PN-EN 12210:2001
* Uw value specified for an MB-104 Passive Aero openable window, sash size 1700 × 2100 mm, IGU at Ug = 0.4 W/(m²K)