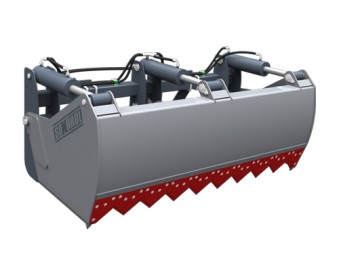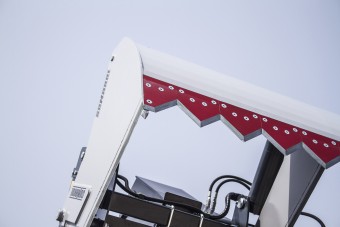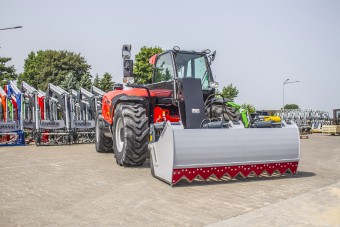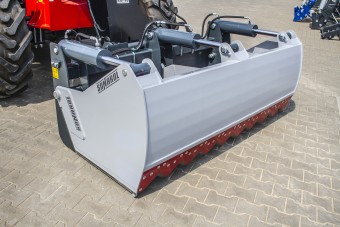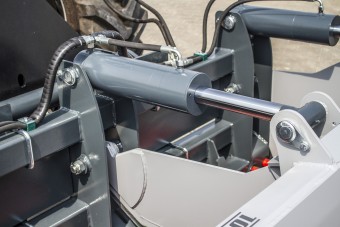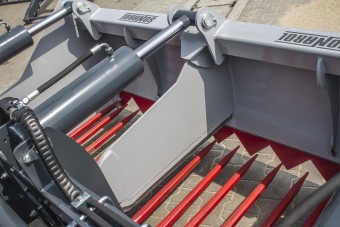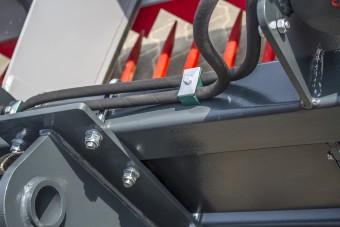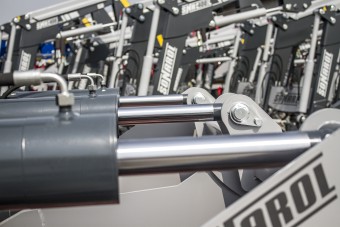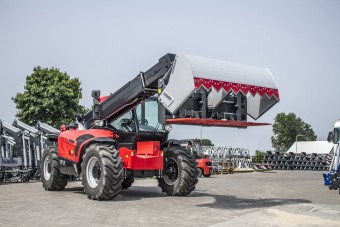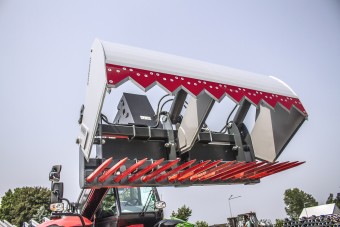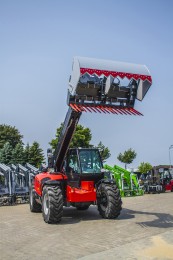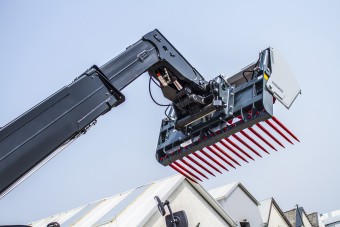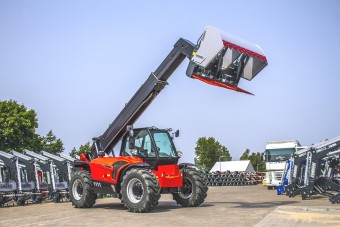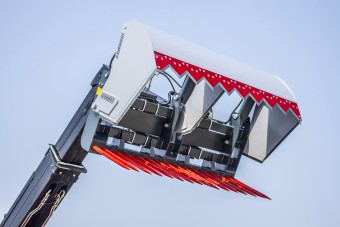 SILAGE CUTTER
The silage cutter features two hydraulic cylinders with enough power to overcome the high back-thrust of the material being cut out.
The top jaw is made of HS (high strength) steel with side and front (replaceable) prongs, made from hardened steel provide, which provide cuts with smooth edges.
The structure and operation of the implement are designed not to break up heaps when cutting to prevent accelerated decay of the material.
The implement is finished with a powder coat.
Standard mount: EURO / SMS
Optional accessories (priced separately): Euro hydraulic couplings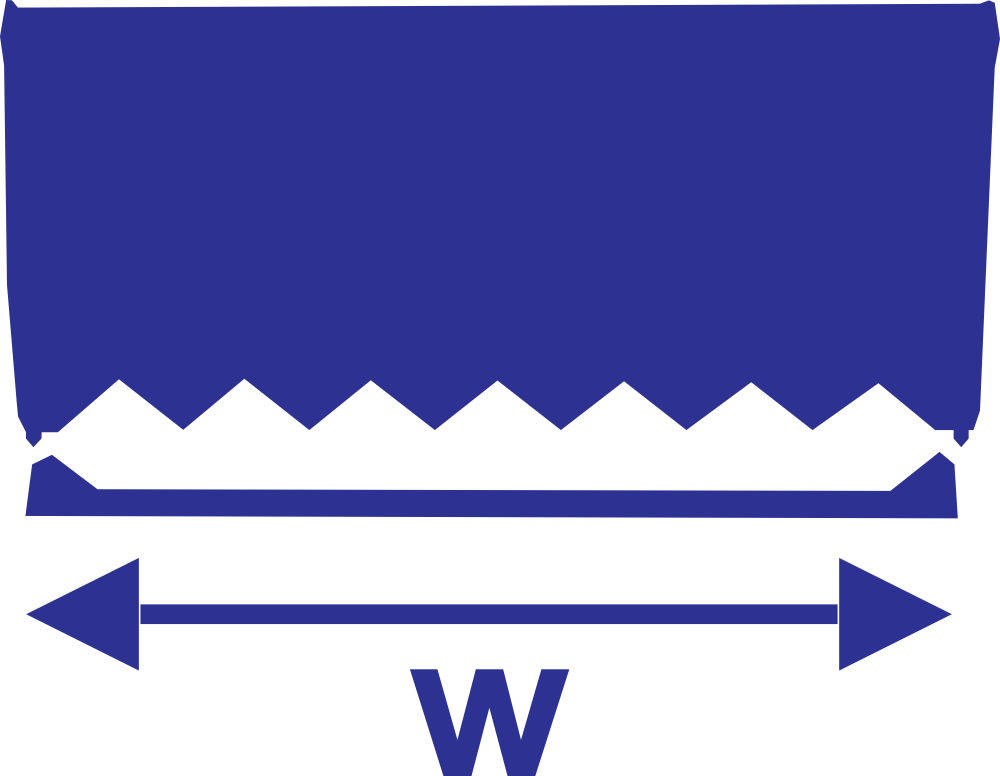 Width
1400 mm to 1600 mm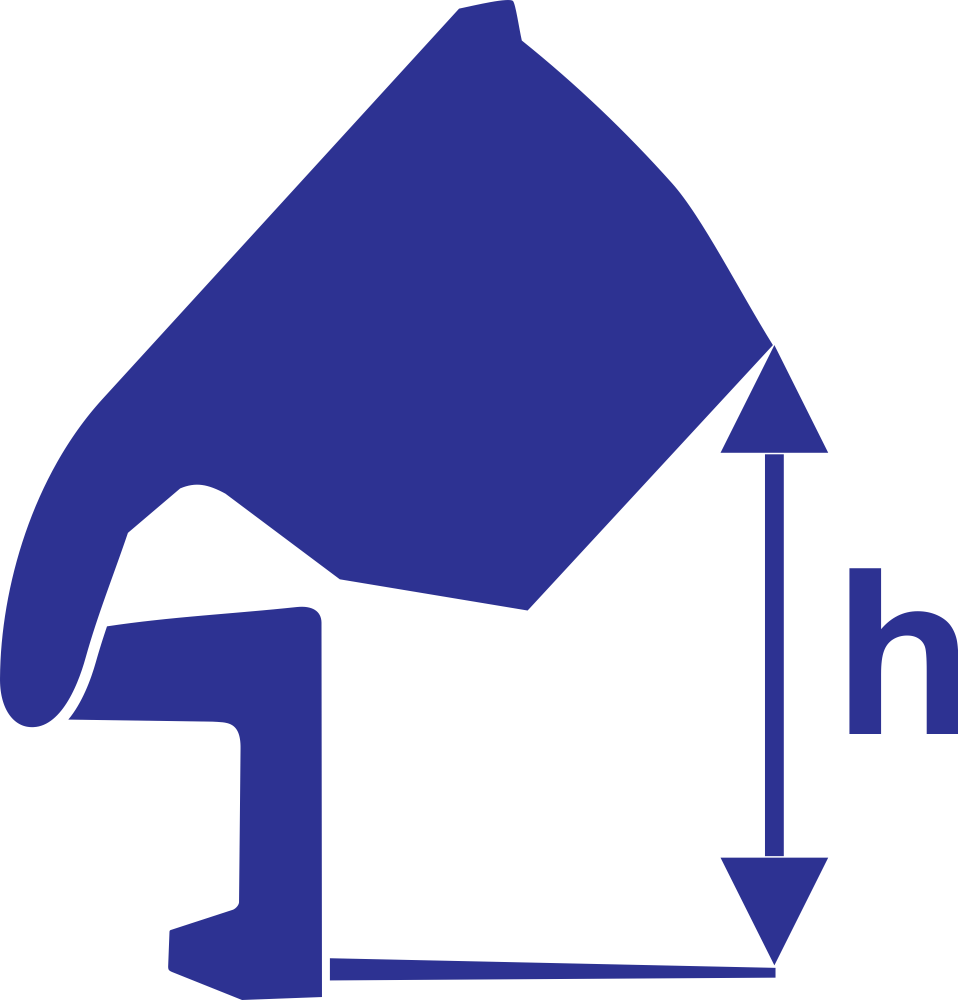 Opening height
950 mm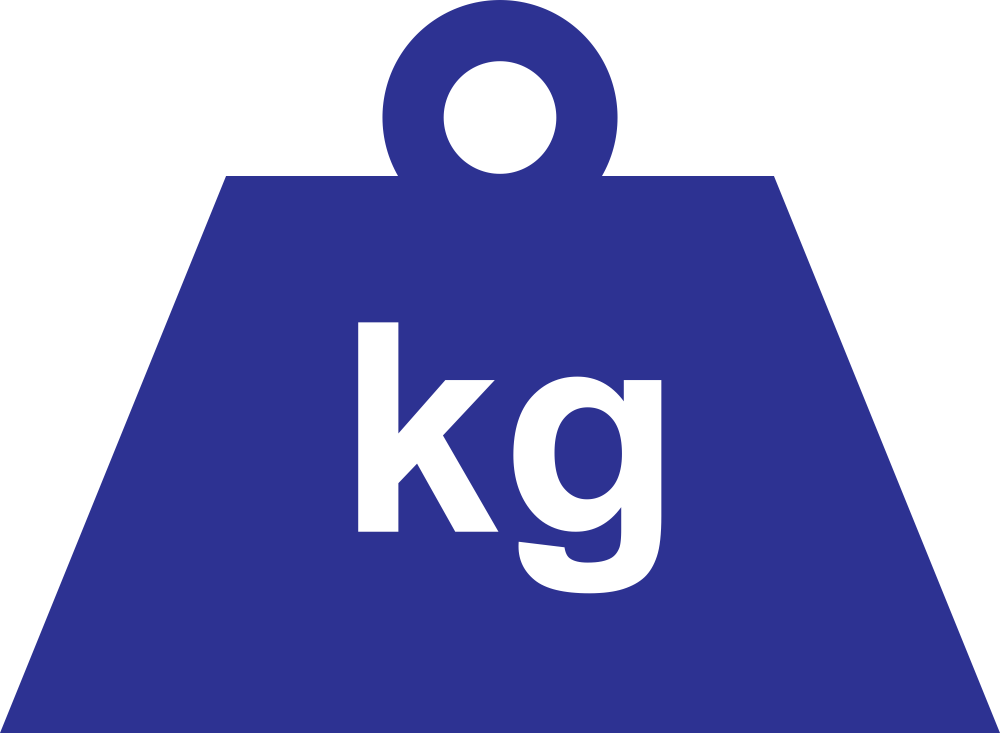 Weight
470 kg to 520 kg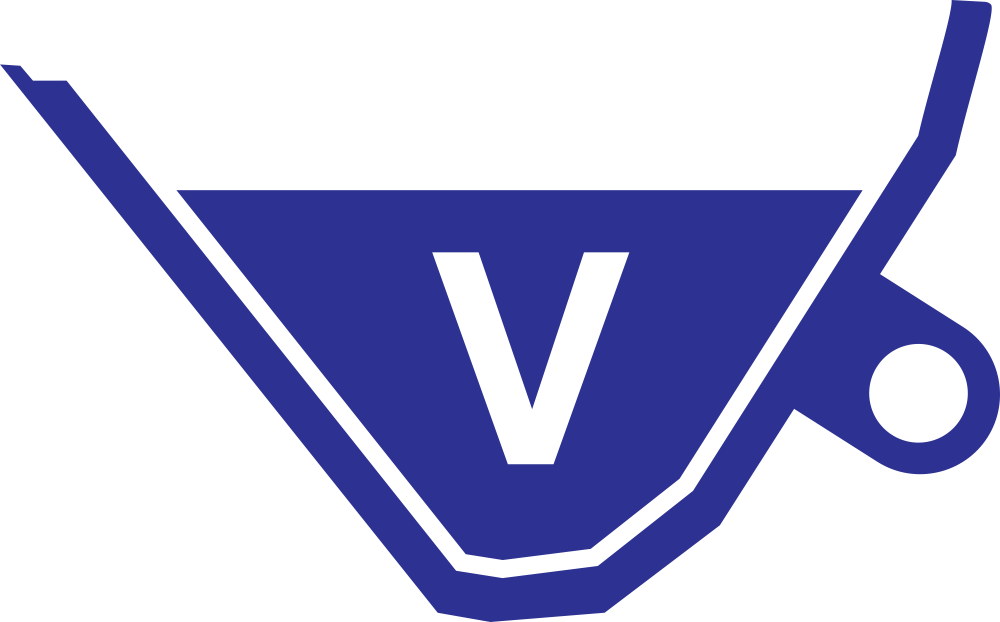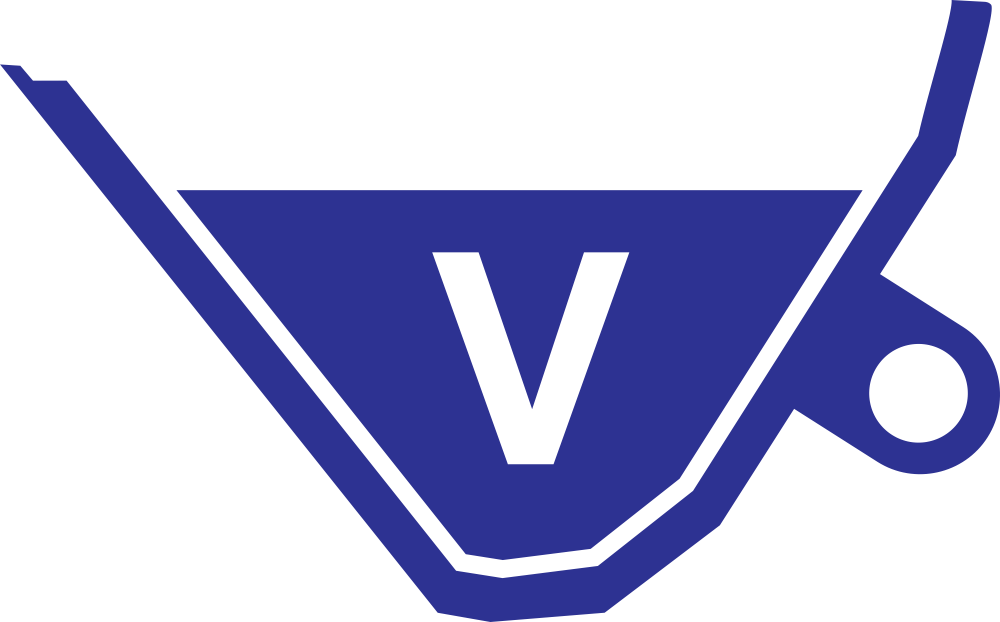 Pojemność
od 0,88 m3 do 1,26 m3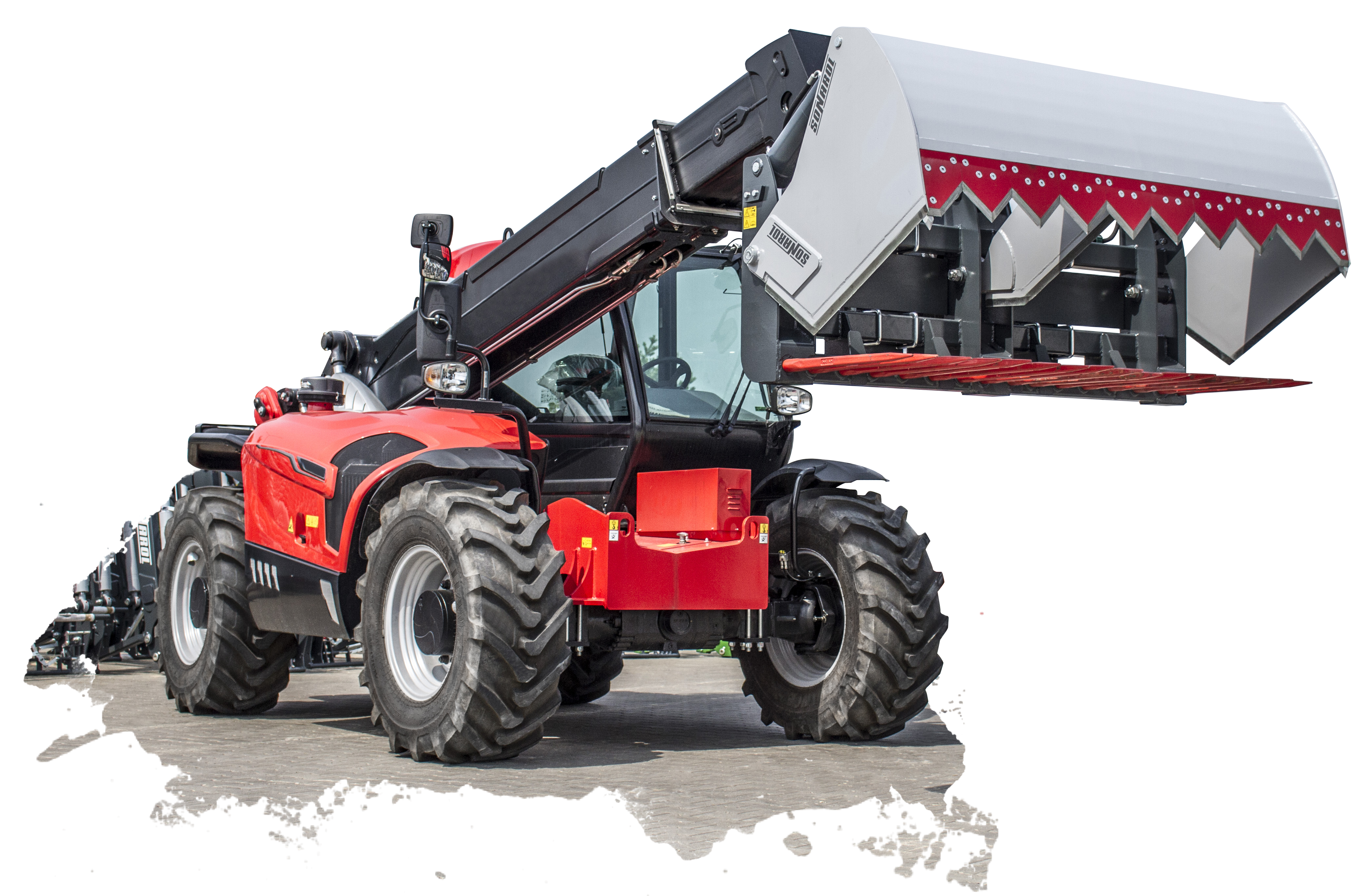 INTENDED USE
This cutter model is intended for picking silage from heaps.
The robust and durable structure is designed for safe operation and a long life.
WK SNR 1400/2 silage cutter

Width: 1400 mm

Opening height: 1950 mm

Weight: 470 kg
WK SNR 1600/2 silage cutter

Width: 1600 mm

Opening height: 950 mm

Weight: 520 kg