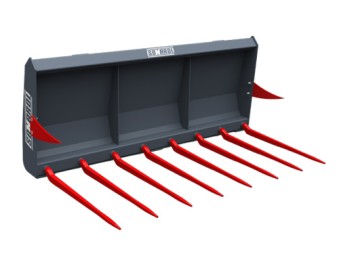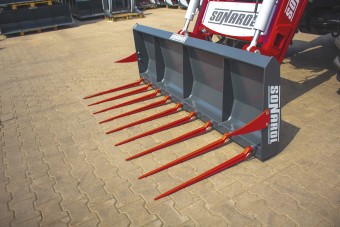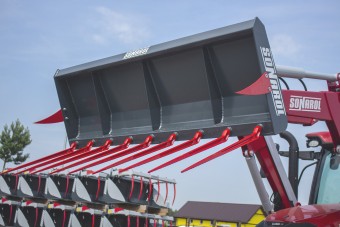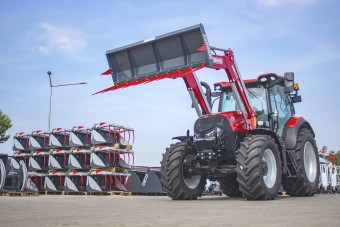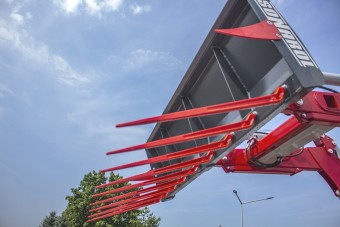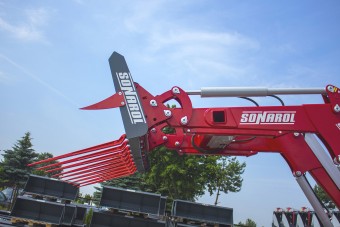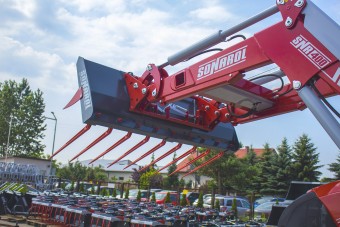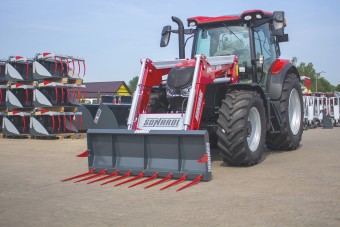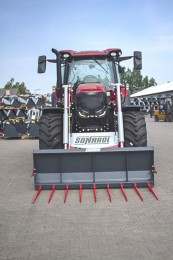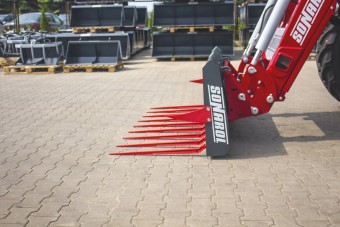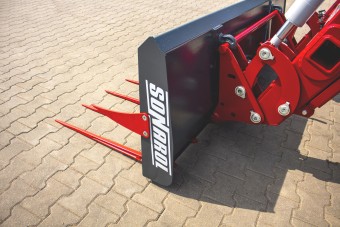 MANURE FORK
The manure form is designed for handling solid manure and baled products, including hay or straw.
The robust and strong structure is made from HS (high strength) steel. The drop-forged prongs installed in deep sockets improve the safety and operating life of the implement both at small and big farms.
Standard mount: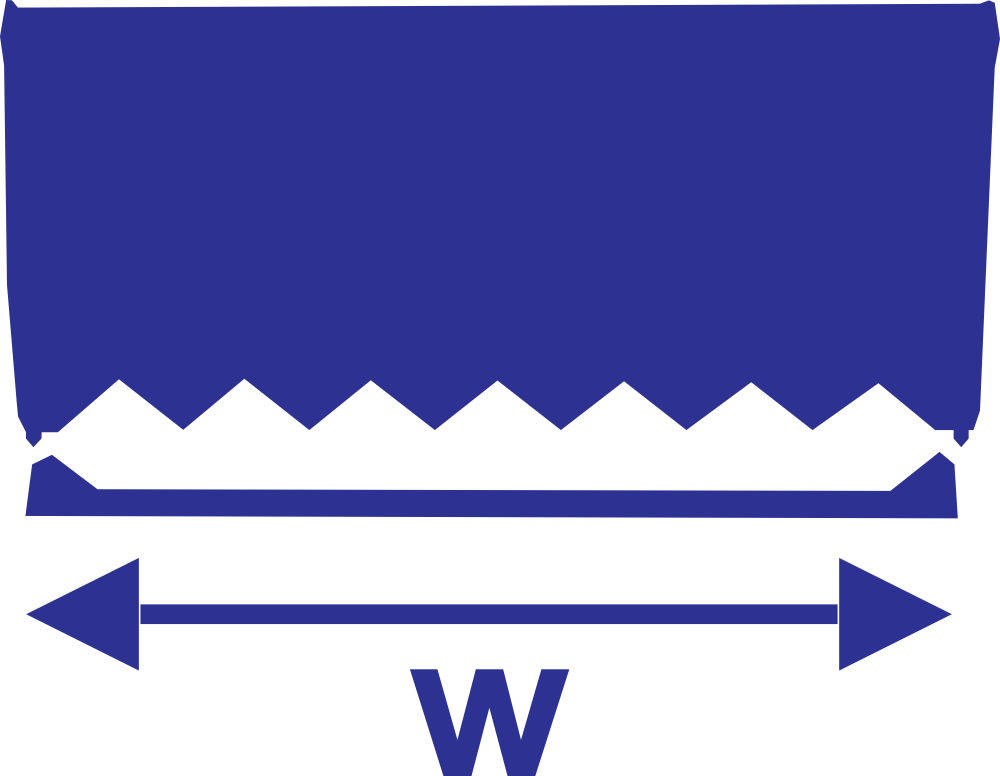 Width
1250 mm to 2100 mm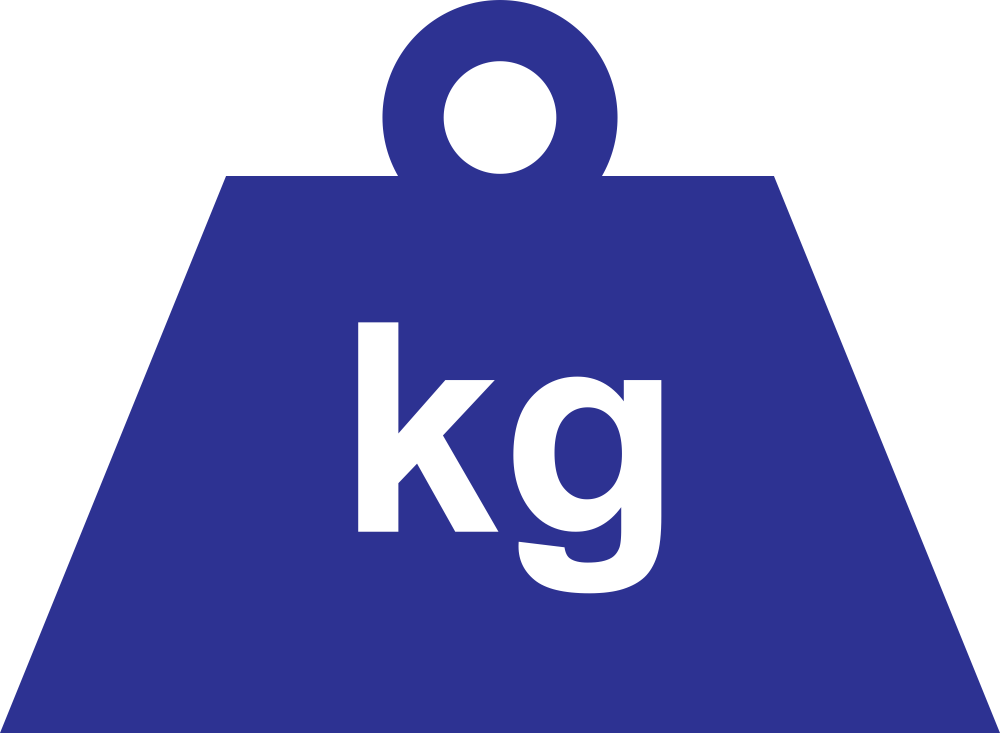 Weight
115 kg to 170 kg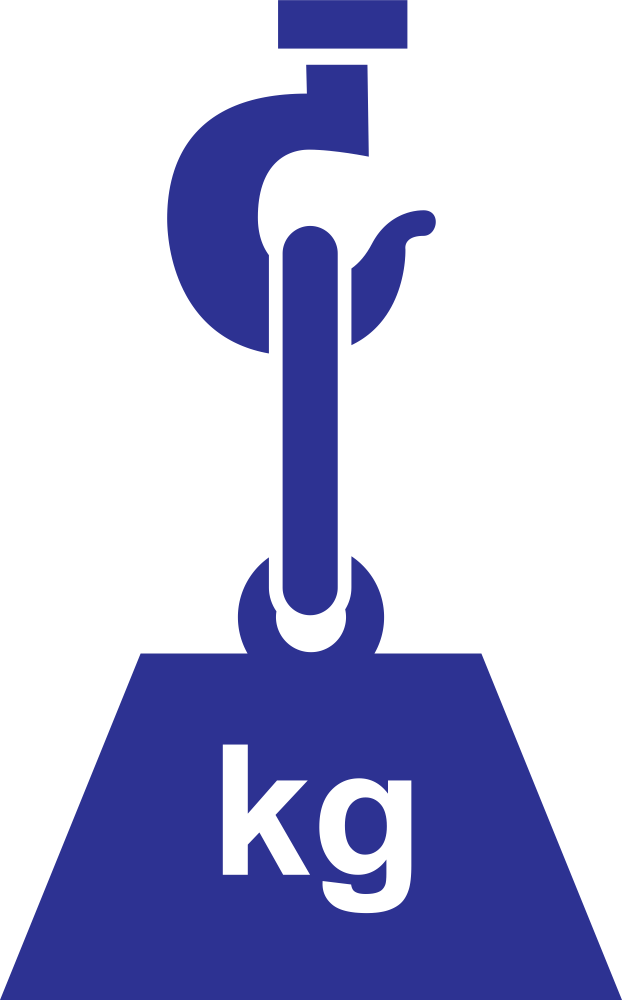 Udźwig
od 550 kg do 930 kg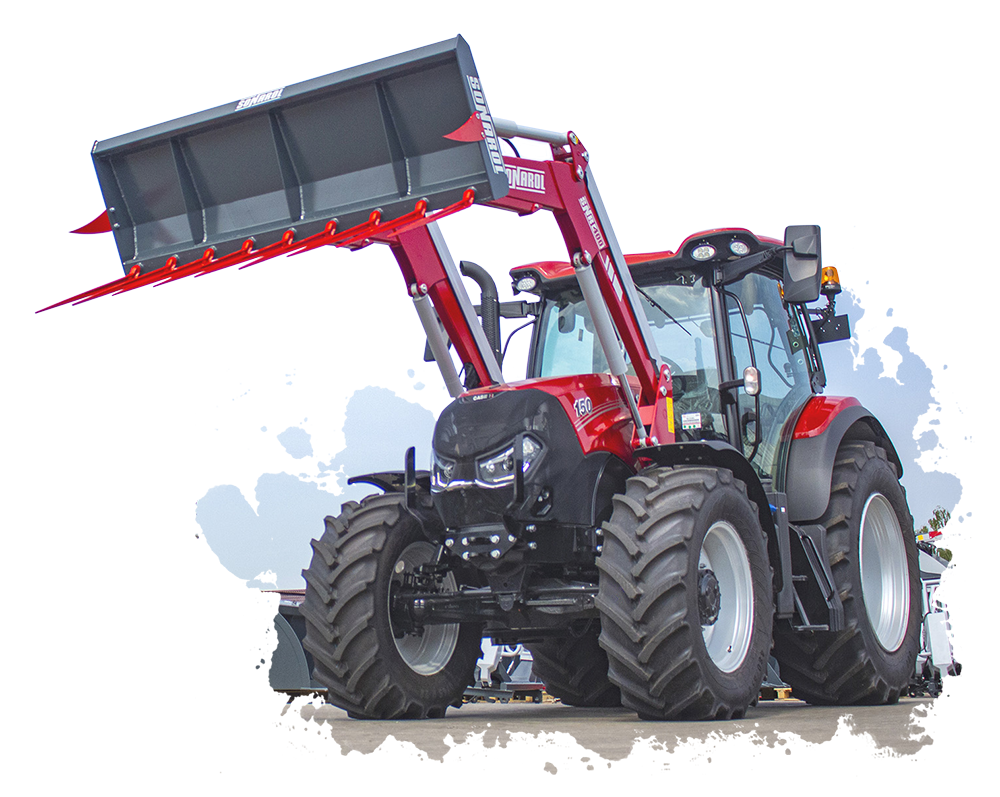 DURABLE AND SAFE
The robust structure ensures convenient and safe work, while the solid back panel prevents dropping or spilling the load.
| | | |
| --- | --- | --- |
| WO SNR 1250 manure fork | Units | Value |
| Width | mm | 1250 |
| Weight | kg | 121 |
| | | |
| --- | --- | --- |
| WO SNR 1500 manure fork | Units | Value |
| Width | mm | 1500 |
| Weight | kg | 131 |
| | | |
| --- | --- | --- |
| WO SNR 1800 manure fork | Units | Value |
| Width | mm | 1800 |
| Weight | kg | 141 |
| | | |
| --- | --- | --- |
| WO SNR 2100 manure fork | Units | Value |
| Width | mm | 2100 |
| Weight | kg | 160 |