Optitherm
The Optitherm windows add more to the standard value.
ECO-FRIENDLY
The window profiles are made from plastic with zinc and calcium stabilizers which are friendly to humans and the environment.
DIVERSE
The slightly rounded-off lines of the sash and the frame with a stylish glazing bead, a selection of black or white weatherstrips, IGUs with a wide selection of glass types and insulated glass spacers: a plethora of configuration options.
DURABLE
Embedded frame bracing, high-quality multi-point locking fixtures and heat-sealed weatherstripping guarantee durability to last years of use.
ENERGY-EFFICIENT
The six-chamber profiles in the frame and the sash with an installation width of 80 mm and optional triple glazing units rated at Ug = 0.6 W/m²K ensure superior thermal insulation performance.
COMFORTABLE
A wide range of IGUs with improved sound insulating performance and burglary resistance, optional mushroom striker plates and metal-insert door handles greatly improve the comfort and security of users.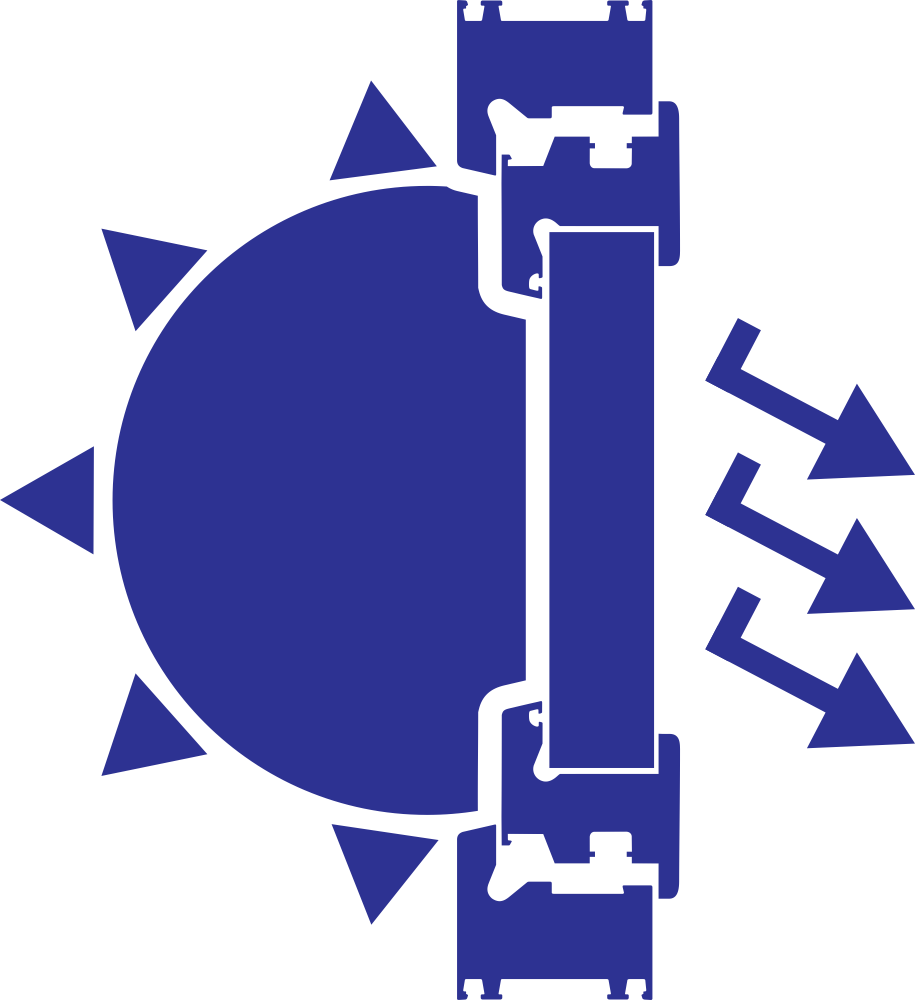 Uw
0,94 W/m2K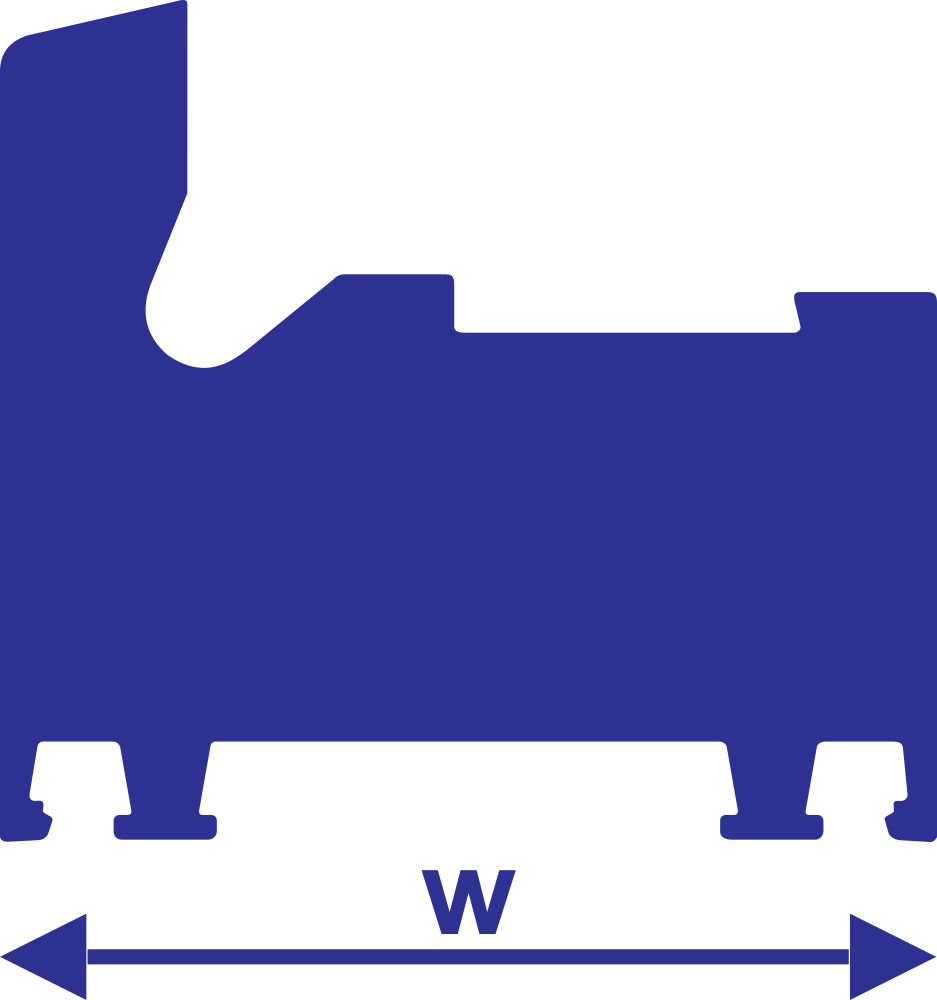 Installation width
80 mm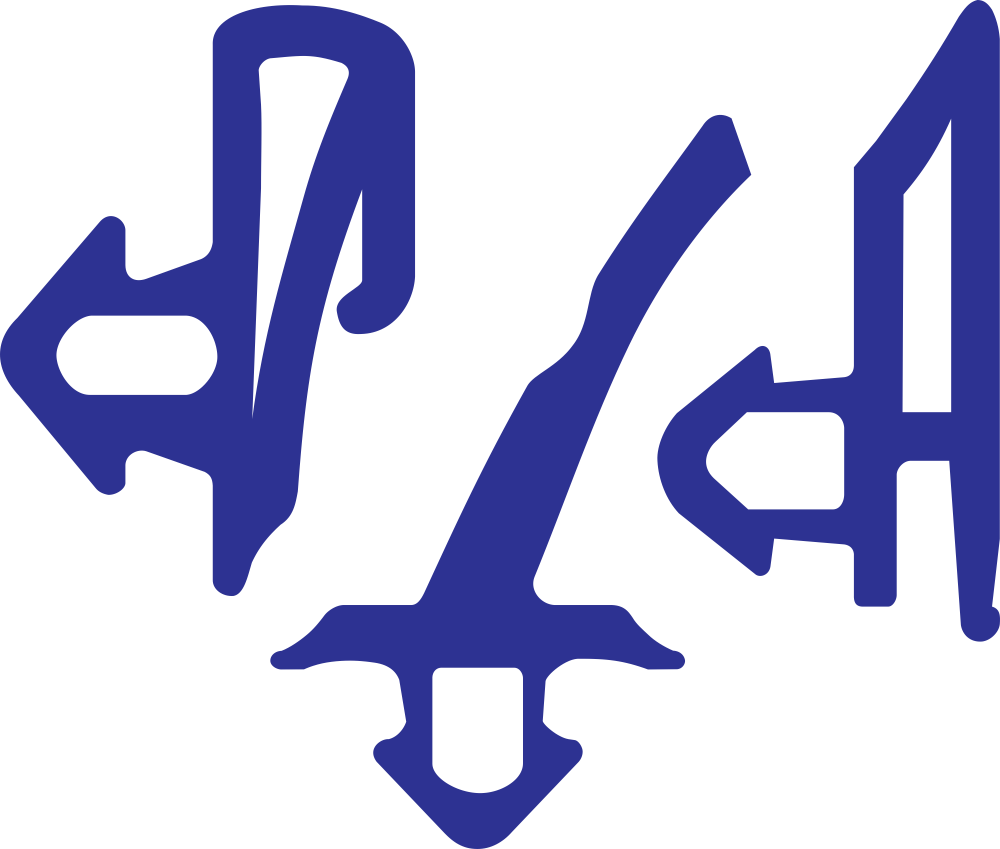 Weatherstrips
in black or grey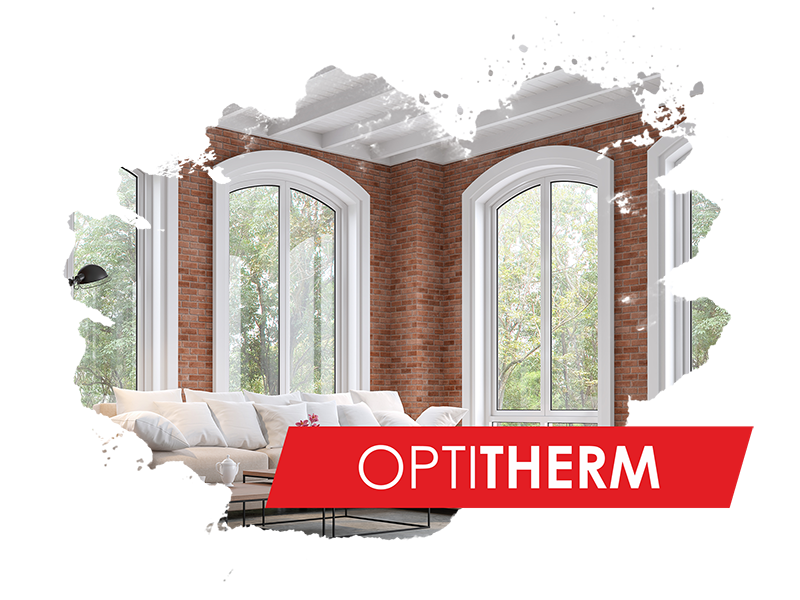 ABOVE THE STANDARD
A range of products for those who seek windows with enhanced thermal insulation performance and a fair price to quality ratio. 80 mm six-chamber profiles with a wide outer venting chamber guarantee durability and resistance to inclement weather, including high temperatures which promote high structural stresses.
Find your colour
The veneer colours present are intended for illustrative purposes only and can differ from the actual ones.
Standard colours
Additional colours
Custom colours
Optitherm plain sash with 24 mm IGU

Profiles

Installation depth

IGU

Weatherstrips

Weatherstrips in black or grey

Fixtures

MACO Multi Matic series with microventilation
Wind latch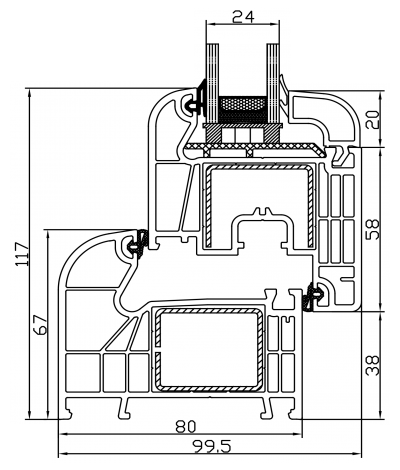 Optitherm rounded sash with 24 mm IGU

Profiles

Installation depth

IGU

Weatherstrips

Weatherstrips in black or grey

Fixtures

MACO Multi Matic series with microventilation
Wind latch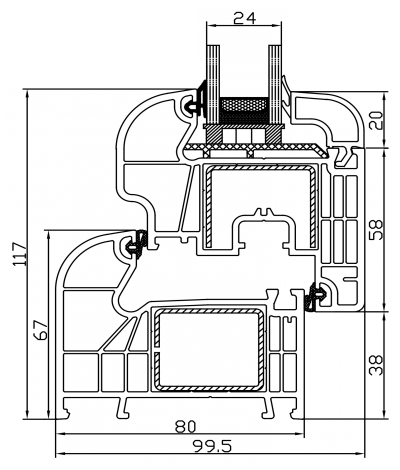 Optitherm plain sash with 40 mm IGU

Profiles

Installation depth

IGU

Weatherstrips

Weatherstrips in black or grey

Fixtures

MACO Multi Matic series with microventilation
Wind latch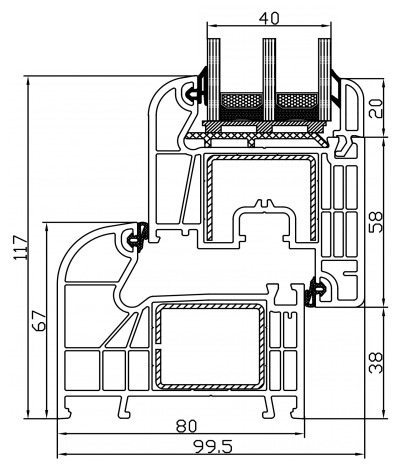 Optitherm rounded sash with 40 mm IGU

Profiles

Installation depth

IGU

Weatherstrips

Weatherstrips in black or grey

Fixtures

MACO Multi Matic series with microventilation
Wind latch