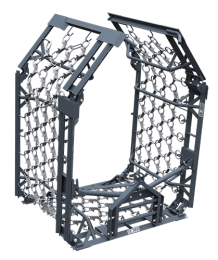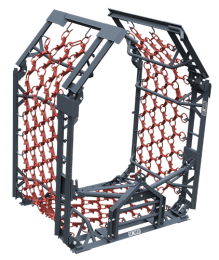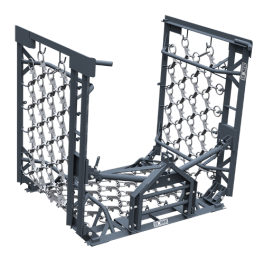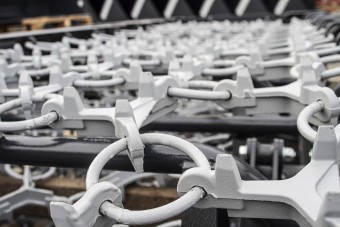 FIELD & MEADOW HARROW
The field and meadow harrow is used for loosening the topsoil.
The opening action is limited to superficial ripping only. This topsoil loosening implement comes handy where high moisture levels prevent more aggressive farming equipment. The harrow can strip hard topsoil crust and level out the field to prevent excessive evaporation from deeper within the ground. Other harrow uses include breaking up lumps, weed control, levelling of small irregularities, and the like.
Key features:
The robust and durable structure is made from HS (high strength) steel.
The finish is made with a spray coat.
The high-power hydraulic cylinders help deploy and fold the implement in a short time.
Available width: 4 m, 5 m, 6 m, 8 m.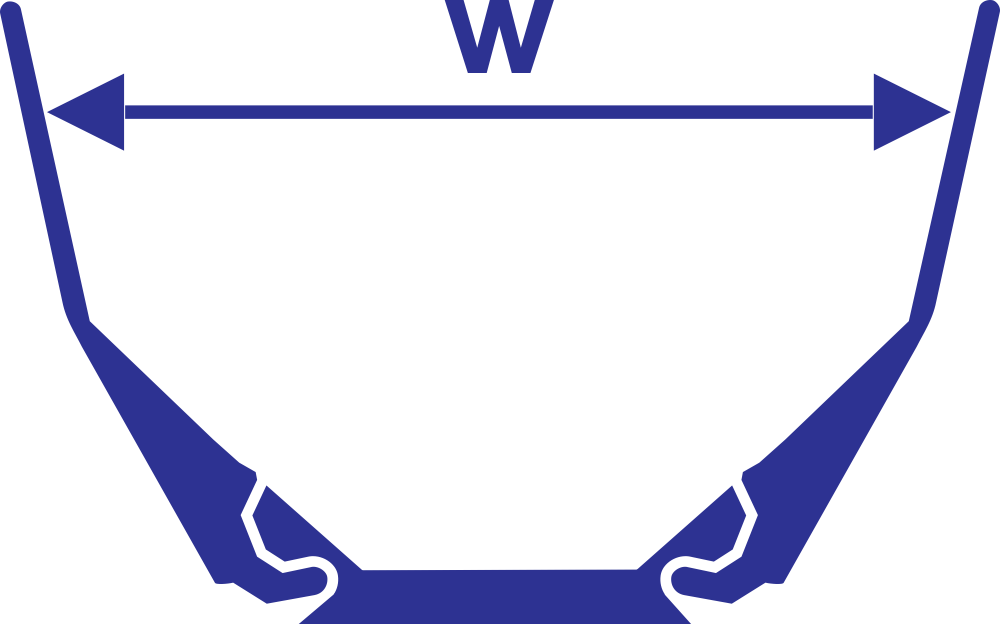 Width
4000 mm to 8000 mm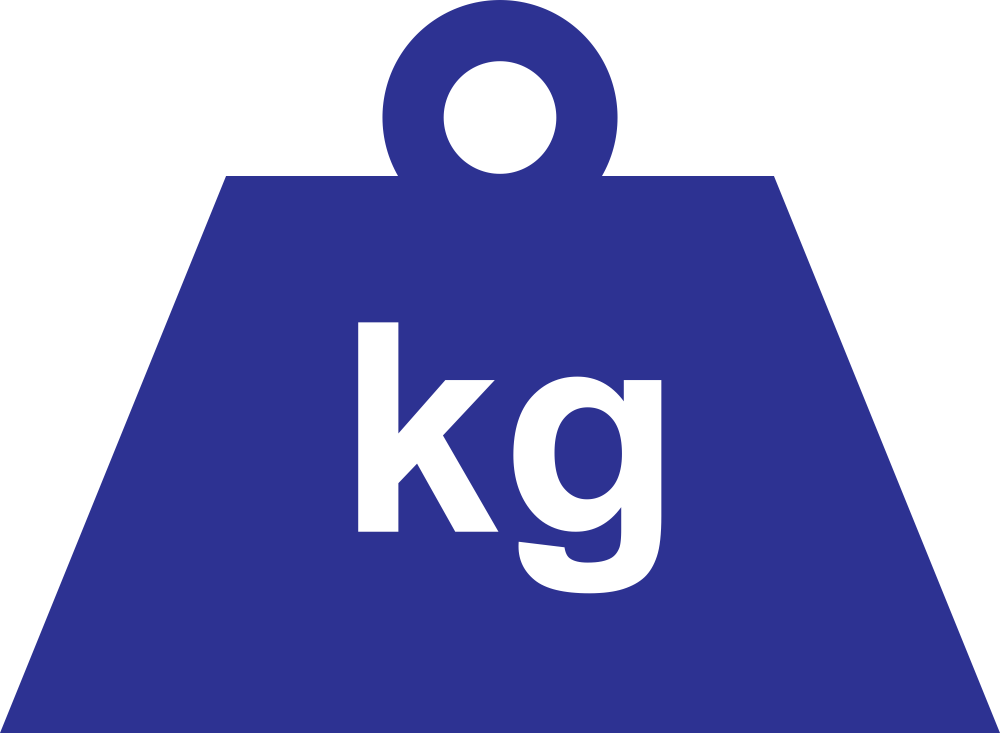 Weight
540 kg to 910 kg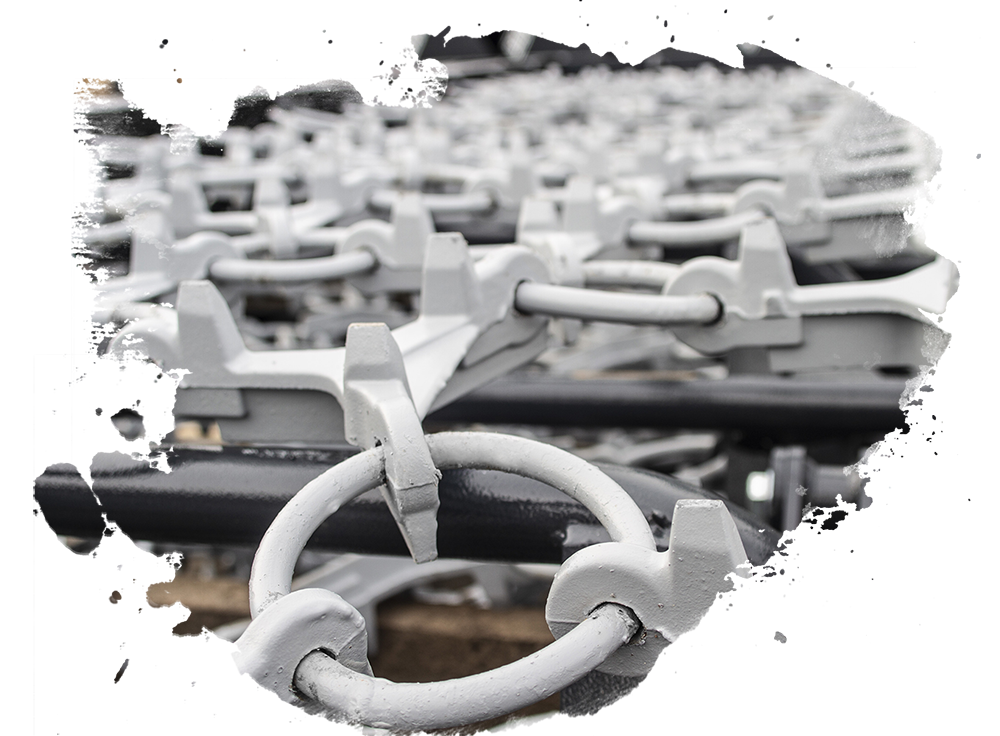 Zastosowanie
Włóka łąkowo-polowa ma zastosowanie przy spulchnianiu wierzchniej warstwy gleby, szczególnie wtedy, gdy nadmierna wilgotność uniemożliwia stosowanie bardziej agresywnie działających maszyn rolniczych.
APW SNR 4000 field & meadow harrow

Width: 4000 mm

Opening height: 540 kg
APW SNR 5000 field & meadow harrow

Width: 5000 mm

Opening height: 622 kg
APW SNR 6000 field & meadow harrow

Width: 6000 mm

Opening height: 735 kg
APW SNR 8000 field & meadow harrow

Width: 8000 mm

Opening height: 910 kg